In this detailed guide, I will show you how quick and easy it's to buy Boeing shares in the United Kingdom using an online trading platform. I will also provide you with all the necessary information you need to invest in Boeing stock.
If you're considering investing in Boeing for exposure to the airline industry, read on to discover the six steps you need to buy Boeing shares.
Also consider: Best stocks and shares to buy now
Keep in mind that this is just a suggestive Boeing shares guide and doesn't amount to or constitute any investment advice. Trading, buying and investing in stocks or other financial instruments involves high risks, including losing all or some of your capital.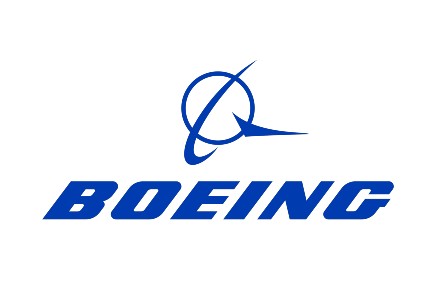 Choose a trading platform. If you're unsure which one to choose, see my guide to the best trading platforms UK.
Open an account. You will need your national insurance number, personal ID and bank details.
Enter payment details. Fund your new trading account via a debit card or bank transfer.
Search for the stock code on your trading platform. Search for "BA".
Research Boeing shares information. Your trading platform can show you the latest information for Boeing.
Now buy your Boeing shares. Go ahead if you're happy to buy Boeing shares.
Boeing (BA) Live share price
Best platforms to buy shares
76% of retail investor accounts lose money when trading CFDs with this provider. You should consider whether you can afford to take the high risk of losing your money.
It is easy to buy Boeing shares through an online trading platform. Many trading platforms in the UK offer Boeing shares because it is the largest producer with a long history in the airline industry. That said, it's vital to learn more about the six steps you need to start trading Boeing shares. These steps are:
Step 1: Find and Pick the Best UK Trading Platform
Most UK online brokers that allow trading on United States stock allow you to buy Boeing stock since the company is a large manufacturer of commercial airplanes. If you want to choose the best trading platform, you can either seek professional advice from industry experts or consider a few features that the site in question offers before making your final decision.
First, you should consider the pricing of the platforms. Some charge a commission, while others are entirely commission-free. If you choose any commission-free platform, you will be able to save a significant amount of your cash over time. In line with this, I recommend picking a commission-free platform whenever possible.
You need to find a brokerage website regulated by the Financial Conduct Authority. The website should also allow you to access the London Stock exchange. Aside from being listed on the London Stock Exchange, it should also be able to keep your banking information safe.
You should also consider your investment plan and ensure the platform blends smoothly with it. It should accommodate you whether you want to trade short-term prices or invest for the long-term around the company. If you're a long-term investor, you will likely want to purchase Boeing shares outright. On the other hand, you may prefer trading CFDs, one of the complex instruments that provide you with the opportunity to trade with leverage.
Step 2: Create a Trading Account
After finding a top platform that allows you to buy Boeing shares, you need to create a trading account. Your brokerage platform of choice will ask you to provide some information during the account creation process. Some of the details that you'll need to provide include: driving license or passport, National Insurance Number, bank information and latest utility bills or financial statements.
Be sure to provide the correct details since you'll have to verify your trading account before investing in Boeing shares. While the information you need to provide is the same across different platforms, the fields in this step can vary from site to site.
Step 3: Confirm Your Details and Make a Minimum Deposit
To buy Boeing shares today, you need to confirm your details and deposit funds into your trading account. All trusted brokerage sites in the United Kingdom require you to verify your details in compliance with government regulations.
The best part is that the verification process takes just a few minutes, as long as you provide a copy of your passport or driving license. Depending on your platform, you can deposit funds through debit card, UK bank transfer, credit card, PayPal, Skrill and Neteller, to name just a few.
Step 4: Search the Ticker Symbol on the Trading Platform
You'll only buy Boeing shares if funds are available in your trading account. Log in to your trading account and access the dashboard to buy Boeing shares. Choose Boeing on the dashboard and follow the instructions available to buy shares.
All leading platforms in the UK and US markets have search fields on their respective websites that allow you to find Boeing within seconds. Entering the ticker symbol for Boeing, which is BA, is enough to provide you with the results you need. It doesn't matter whether you want to buy shares or check the BA stock price; you'll find the stock code helpful, especially if you want to access the information within the shortest period.
Step 5: Research Boeing Shares Information
Whether you want to invest in Boeing or any other commercial airline manufacturer, you must do your own research. You can also look for independent advice from professionals and combine it with your research in order to make the most informed decisions.
Some of the things you need to keep in mind when researching about Boeing Company include Boeing's dividend yield information, stock price history, and past performance of the firm, among others. Industry experts also provide helpful information provided you seek personal advice.
Step 6: Buy Boeing Stock
It is easy to buy shares on any recommended platform. What you only need to do is to visit the dashboard of any of the companies mentioned and type BA in the search field. Click on Boeing to be taken to the BA stock page, and then press the Trade button to access a new order form.
Once the order form opens, enter how much cash you want to invest in this company. Depending on your trading strategies, you can either take a profit level or a stop loss in the order form. You can also pick how much leverage you're comfortable with, up to 5:1 if you are trading CFDs. However, you should know that trading with leverage comes with high risk, and additional or other fees apply.
When you are ready, press the Open Position button to buy shares.
Boeing Company: A Short History
Boeing is a US multinational aerospace company that produces and sells everything between satellites, rockets and aeroplanes. As the largest aerospace company worldwide, Boeing holds a Guinness World Record in terms of the largest building globally by volume.
William E Boeing is the man behind this largest and most successful aerospace company. William founded the company in July 1916 in Chicago, IL, where its headquarters are located. Boeing CO is a publicly traded defence and aerospace business that has multiple contracts with the private sector as well as the federal government.
Company Profile
Boeing is one of the leading companies in the commercial airline industry. The segments of this company include Boeing Capital (BCC), Space and Security (BDS), Defence, Global Services (BGS) and Commercial Airplanes (BCA). The BCA segment of the company designs, develops and markets commercial jet aircraft. On top of that, it offers fleet support services, primarily to the commercial air travel sector.
In terms of production, the commercial jet aircraft brand includes the 787, 777, 767, 747 and 737 max narrow-body models. The Space and Security segment is involved in several things, which include research, development, creation and modification of surveillance and mobility products, weapons systems and manned as well as unmanned military aircraft.
Fixed-wing military aircraft like F-15 Programs, F/A-18E/F Super Hornet, T-7A Red Hawk and KC-46A Tanker are the products of the Space and Security segment. Its BGS segment offers services to defence and commercial customers, while the BCC section of the company facilitates, organises, structures and provides different financial solutions for customers.
Things to Consider Before Choosing a Broker
Before you can start trading Boeing shares on a brokerage site, you need to consider various things, which include commission-free trading, intuitive trading, fractional shares trading, trading on margin, and real-time data and charts. Here are more details about these things:
Real-Time Data and Charts
A good trading site must have a basic charting package. So before you can open an account and start trading, ensure you can access real-time data and charts. But remember that your site will not provide you with all real-time data feeds free of charge. You will always pay an additional fee for any live market information.
Trading Margin
Many platforms offer two main types of accounts: margin and cash. With a margin account, it is possible to borrow cash from your brokerage website. The cash account only allows you to trade the balance available in your account.
Many margin accounts feature either 6:1 or 3:1 leverage. You should check to be sure that your platform provides these two types of accounts to pick from before deciding to invest your money.
Low Account Fees
Always consider brokers with the best fee schedule. The good news is that finding one with low fees is straightforward. Just look around while also taking into account personal advice from professionals. Look for no inactivity fee, minimum transaction fee and low account fee.
Fractional Shares
These shares allow traders to invest 1/10 of a share of Boeing CO. That means you can have as much less of your stock account value invested in a single trade as possible. Also, with fractional share trading, you can diversify all of your investments.
How to Find the Best Platform
Investing in a firm usually comes at the end of a thorough research process that includes multiple steps and points to keep in mind. When you're looking for the best platform, you need to consider the following points:
Understand the Company
Individuals are attracted to a given firm for various reasons, which range from core values to personal. A firm with a high dividend yield appeals more to some individuals, while others primarily focus on growth instead of dividends. Some companies are among the most successful globally, but they don't pay dividends.
Choose Your Broker Carefully
Brokers are your partners in the stock investing process. Friendly commissions and fees aren't everything that matters. Many investors pick their brokerage sites on other criteria like regulation or reputation. The trading site of the platform is also vital since successful diversification primarily depends on the broker making different classes of assets available to purchase.
Decide on Your Investment Goal
Every successful investing process starts with a strong foundation. And in this case, the foundation is your investment goal or target. You should set your goals based on the time you're willing to invest, the required return rate and the maximum risk you're ready to take. If you don't plan, then prepare to fail.
Decide on Your Investment Bankroll
The amount to invest in stocks depends on the type of investor you're: risk-neutral, risk-seeker or risk-averse. Margin accounts allow day-to-day traders and long-term investors to buy more stocks than the funds in their accounts allow them to.
That means purchasing stocks on margin comes with an additional cost and involves downside risks. During bearish markets, brokers can call their customers, meaning their positions can be closed if they do not make more deposits.
You can buy shares in two ways, which include traditional and trading derivatives. The traditional way allows you to open a share dealing account through which you can invest in Boeing stocks.
Trading derivatives enables you to speculate on the Boeing share price adjustments with trading CFDs and spread betting, among other derivatives. Derivatives allow you to open positions without having to own the underlying assets.
Investors and traders use different techniques to value a company's shares. While fundamental analysis allows investors to find the intrinsic value of Boeing, technical analysis is used to speculate on financial asset movements. The market stock price always mirrors the latest value of the firm's future money flows.
Numerous models are available to discount those future money flows to find the correct value. At the end of the entire process, each trader has an idea about the intrinsic value of the firm. The company's shares are overvalued if the market stock price is more than the computed intrinsic value.
If they are overvalued, you have the option of betting on a failing stock market by borrowing from your brokerage platform. If on the other side, the market price is below the computed intrinsic value, it means that the shares are undervalued.
Boeing's P/E Ratio
Shortened as P/E, the price-to-earnings ratio shows the value of a firm's shares divided by the earnings-per-share. To find the P/E ratio, you need to divide Boeing's net profit by the outstanding shares. Boeing shares will be overvalued if the P/E ratio is high.
Boeing's Cash Flow
The firm's cash flow statement reveals the amount of money available, and this's categorised into three groups: cash flow from financial, investing and operations activities. Operating cash flow, or the cash flow from operations, is vital one since it reveals the amount of cash Boeing generates from its daily operations. A stronger cash position is more attractive because it reflects a viable business.
Boeing's Dividend Yield
Dividend yield represents a financial ratio that shows your share of the firm's profits (dividend) divided by the latest share price. Dividend-paying firms are a must in investors' portfolios because they offer the chance to reinvest the proceeds.
Dividend-seekers are only attracted if the dividend yield is higher. Currently, Boeing does not pay dividends; however, it's more likely to start paying again as it fights back the pandemic-linked collapse.
Where Can I Buy Boeing Stock?
You can purchase Boeing shares through various means. It is possible to purchase Boeing shares online from a brokerage firm directly. A range of brokerage firms allows you to put less or trade fractions of stocks by participating in marginal trade. But you should be aware that the chances of gaining a profit or losing your funds are the same.
Acquiring Boeing stocks through direct trading is better than buying them via contracts. Unlike CFDs, they allow you to speculate on the share price movements in underlying assets without owning the actual shares.
Shares from Boeing are far from strong currently. The firm still faces the challenge of regaining trust in its 737 Max brand from regulators. At the same time, the airline manufacturer is scaling back design and production on some of its brands since the demand for new aircraft products is expected to be low in the next economic calendar.
With that in mind, Boeing stocks can still be an excellent long-term play. When looking a few years into the future, many industry predictors are bullish about the aerospace industry, and this firm is more likely to benefit from the increase in air and space travel.
As an investor from the UK, you may want to purchase shares to lock in value for later in the future. Boeing is still one of the strongest firms with a long history, and its primary competitor in the commercial aviation industry is Airbus. That said, no matter what happens to the aviation sector, Boeing will remain at the top.
How Does Boeing Make Cash?
Boeing is famous for its commercial aeroplane segment, which offers commercial jet aircraft, fleet support services and cargo services. However, this isn't the only division that contributes to the financial performance of the firm. Boeing also operates a massive business in the defence and security industry.
The firm is involved in the design and creation of intelligence and surveillance systems, to mention some of them. Boeing had a challenging time during the coronavirus pandemic as the worldwide airline sector came to a halt.
At the time of creating this guide, Boeing was still recovering from the effects of the pandemic. It was operating 25% below its pre-epidemic levels, which affected Boeing's income statement's bottom line.
How Has Boeing Performed in Recent Years?
Regardless of Boeing's 737 Max issues, the share price peaked at over £450 per share a year before the COVID-19 pandemic. After that, the COVID-19 pandemic intensified, and the remaining part was history.
Unlike many other industries that benefited from the COVID-19 pandemic, like the technology industry, the airline sector was among the most affected. While all sectors experienced an abrupt dip in the equity market, the recovery was not the same.
For example, many firms recovered smoothly and rapidly to exceed the pre-pandemic levels; but the Boeing CO stocks only recovered half of the lost share price.
What is the Strategy of Boeing CO?
As already mentioned in this guide, Boeing takes part in four different sectors. Aside from its massive business with the United States government defence projects, the firm also provides financial services and, at the same time, controls financial exposure through finance leases.
Similar to any cyclical firm, Boeing is primarily reliant on the economic cycle. Boeing's diversified business strategy helped its stocks price recover significantly after the concerns related to its 737 Max planes.
Should I Buy Boeing Stocks?
Boeing stocks are currently trading at a discount in the market. But, should you buy them now? Go through these sections to know if it's the right time to purchase shares or not.
Boeing is here to Stay
Most analysts predicted that the firm would declare economic failure at the start of the pandemic. But any fears around economic failure have been put to bed since everything has been restored, thanks to the numerous COVID-19 vaccine discoveries.
While Boeing has not taken any funds from the United States government, the authority is willing and ready to bail the firm out if there is a need to. Given its role in the United States defence sector, the US government would not allow the firm to fail.
The 737 Max Planes Will Return Soon
After almost two years, Boeing expects to get approval from the United States authority to start flying its 737 Max plane. That'll allow Boeing to assemble over 400 jets, which will initiate an immediate influx of money for the firm.
You should not expect an instant about-turn for Boeing-based 737 Max brand only. It'll take the firm a minimum of one or two years to sweeten its supply chain. In a period of one year, the company expects to create at least 31 planes per month.
Are Boeing (BA) Stocks a Good Buy?
While some industry analysts recommend Boeing (BA) stocks as a good buy, you need to do your research to know if they are worth your hard-earned money before you can make your final decision.
How Often Does Boeing Pay Dividends?
Boeing's four-year dividend, not including specials, has a 2.8% coverage. Most premium tools available in different financial markets predict that Boeing will pay its dividends fully in the next few years.
Please note
The value of your investments (and any income from them) can go down as well as up and you may not get back the full amount you invested. Past performance is not a reliable indicator of future performance. Investments should be considered over the longer term and should fit in with your overall attitude to risk and financial circumstances.
See which share tip is making the headlines

Have you considered transferring your pension?

Find the best trading platforms
*Capital at risk