Read my full Capital.com review to discover why Capital.com is my top pick for best CFD trading platform for education as well as best forex broker for the number of assets available.
However, I would recommend traders beware of overnight fees when using this platform and for traders looking for instruments other than CFDs, this definitely isn't the platform for you.
We can't take you to this site at the moment.
Have you tried eToro?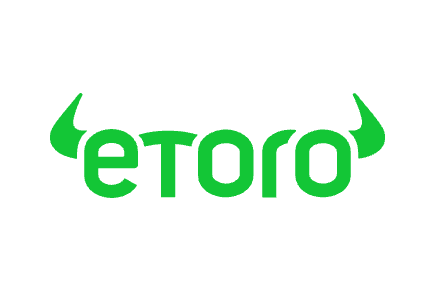 76% of retail investor accounts lose money when trading CFDs with this provider. You should consider whether you can afford to take the high risk of losing your money. Your capital is at risk. Other fees apply. For more information, visit etoro.com/trading/fees
Founded in 2016, Capital.com may be one of the newcomers to the market but they have made up ground quickly with a staggering number of assets pulling them ahead of most of the competition in terms of instruments offered. It is little wonder that they already have more than 2 million registered users on their platform.
For people who are new to trading, this is the perfect option. Capital.com really have demonstrated a commitment to education with their educational app, Investmate which I have gone into in more detail below. They have also made the platform accessible with a low minimum deposit of only $20.
There is plenty to like about this platform if you're interested in CFDs however, whilst they do have all the educational material you could ask for, 75.26% of retail investor accounts lose money when trading spread bets and/or CFDs with this provider.
Therefore, it's important to appreciate that spread bets and CFDs are complex instruments and come with a high risk of losing money rapidly due to leverage.
That being said, if you did want to try your hand at CFDs, and wanted to take a turn around the platform without any of the associated risks, then I would recommend you give their demo account a try.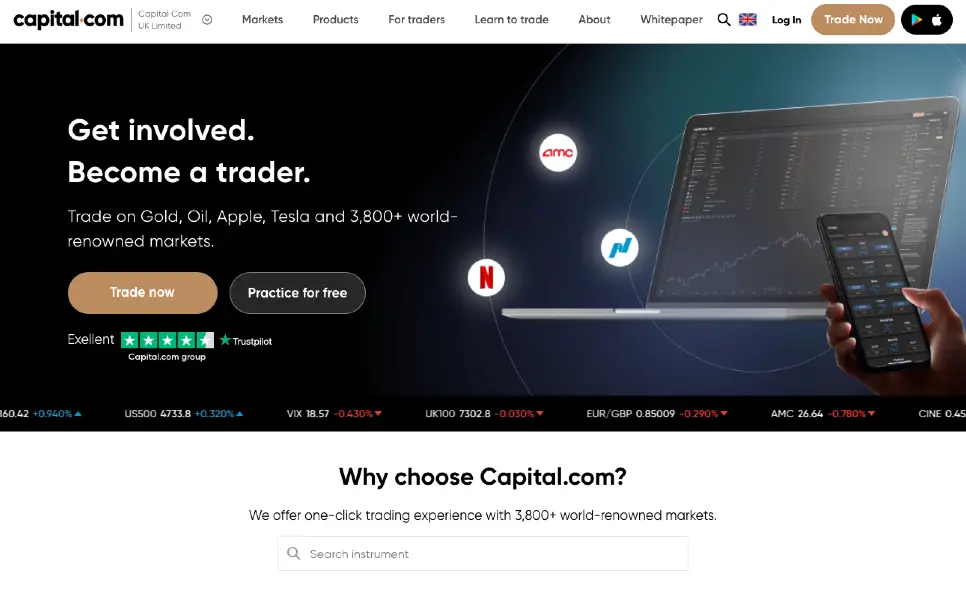 Who are Capital.com?
Capital.com are an award-winning, global, investment trading platform that are authorised and regulated in the UK by the Financial Conduct Authority. The commission-free trading and excellent educational content have made Capital.com a firm favourite among retail traders, with the fintech company reporting a 400 per cent growth in new clients in the first half of 2021.
Who owns Capital.com?
Capital.com was founded by Viktor Prokopenya, the executive director of investment company VP Capital which currently owns several technology businesses including Capital.com and Currency.com, a cryptocurrency exchange.
Capital.com product range overview
Capital.com have one of the most extensive selections of CFDs I've come across, however, if you are looking for futures, ETFs, or funds, then this won't be the platform for you.
There is little doubt that the range of assets offered at Capital.com is impressive, but let's take a more detailed look at what's on offer.
Share CFDs
There are more than 5000 share CFDs to trade from markets across the globe with up to 5:1 leverage. You can get started with as little as $100 to control a position of $500. Shares CFDs provide 24/5 trading opportunities in a rising and falling market where you can use Capital.com's tools to define stops and limits in order to close your position at a predetermined price. There is also the option to set up price alerts, informing you of any significant movements.
Indices CFDs
Access a wide range of 27 indices from across the globe with up to 20:1 leverage. Get started with as little as $100 to control a position of $2,000. Indices CFDs provide 24/5 trading opportunities as well as the option to define stops and limits to ensure positions close at a pre-determined price. In addition, there are price alerts to let you know of any major changes in value.
Commodities CFDs
Capital.com has 29 hard and soft commodities currently available and the list is constantly growing. Leverage is up to 10:1 allowing traders to start with just $100 in order to control a position of $1000. This asset class also allows for stops and limits in order to close positions at a predetermined price as well as price alerts.
Forex CFDs
There are 138 of the world's most popular currency pairs available at Capital.com with the added bonus of Capital.com's economic calendar which allows traders to stay abreast of the major economic announcements. Leverage on currency pairs is up to 30:1 and traders are able to define stops and limits as well as set up price alerts when forex trading.
Please remember that trading CFDs comes with a high risk of losing some or all of your money regardless of the asset class.
Capital.com provide an excellent range of deposit options that include Apple Pay, credit and debit card and Paypal. There is also the option to choose a base currency including GBP allowing traders to swerve currency conversion fees.
The absence of currency conversion fees at Capital.com allows traders to select the base currency in the market that they intend to trade and the addition of a multicurrency bank account would support this in its entirety, potentially saving traders a significant amount in fees.
There are 5 base currencies to choose from which include GBP, USD, EUR, PLN and AUD.
You can deposit money using bank transfer, credit/debit card, Apple Pay and Paypal. It's worth noting that bank transfers take 3 working days to process, however, electronic wallets and credit/debit cards are instant.
Both deposits and withdrawals are completely free at Capital.com with the option to withdraw to any of the deposit methods listed above. Upon testing the platform, I found withdrawal times to be quick (in my case one business day).
Capital.com web trading platform
Capital.com have developed their own intuitive proprietary trading platform that provides users with useful trading information and a strong focus on usability.
I found the web-based trading platform to be excellent in its offering, however, algorithmic trading and copy trading are only available on the Meta Trader 4 trading platforms which can be accessed via desktop, web, or mobile app. The only other negative about the proprietary platform is the lack of options for customisation.
The proprietary platform is a better option for manual traders as this offers a state-of-the-art trading platform that is excellent in its design and usability. It comes loaded with useful features to aid trading strategies that include the following:
Highly functional trading ideas
Comprehensive technical analysis
Financial articles
Consistent multi-chart toggling
Personalised watchlists
Hedging and risk management tools
Post-trade behavioural analysis
TradingView
Aside from this, I was impressed with the design and layout, with functions and reports easily located despite the fact that there was no option for customisation.
Search functions fall into pre-set categories in addition to being able to search for terms manually.
All the basic order types that you would expect from an intuitive platform are available and include
Market
Limit/Stop
Stop-loss / Take Profit
Guaranteed stop
The web trading platform also provides a two-step login option, which is great for additional security.
Capital.com mobile trading platform
You won't be disappointed by the power and functionality behind Capital.com's mobile app. It provides access to all the complex analysis and charting tools as well as in-depth research.
The Capital.com mobile app has received a rating of 4.4/5 on Google Play and 4.8/5 on the Apple App Store.
However, Touch and Face ID login is only available on iOS.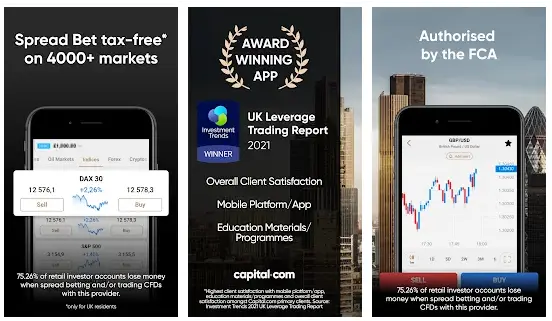 The mobile app at Capital.com has been developed in-house, much like the web platform and much like the web version this is a powerhouse of an investment tool.
Firstly, the design is extremely user-friendly and even beginners should be able to get to grips with all the various functions in no time. Search functionality is as you would expect from this provider, with pre-defined categories allowing users to search by top risers or fallers and most volatile asset including the ability to search manually. Similarly to the web platform, users are able to place the same order types and order time limits.
Where the mobile app actually exceeds its web counterpart is with alerts and notifications which can be set by clicking on the asset and selecting the price level at which you would like an alert.
Login and security are excellent, with top-step login and biometric authentication on iOS devices. As a CFD trading app, this is an excellent offering that most traders would find intuitive and a pleasure to use.
Capital.com desktop trading platform
This version of the platform is solely provided by MetaTrader which means you won't get the full functionality of the proprietary trading platform. However, MetaTrader is highly customisable and unlike the web platform, this supports price alerts.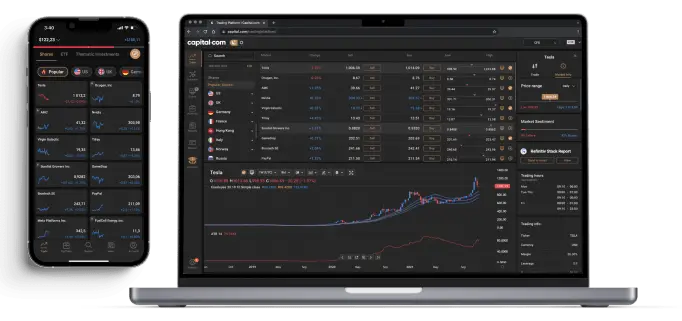 You may already be familiar with MetaTrader as it is a popular choice among traders. It supports great customizability however, it can feel a little clunky and in need of modernisation.
Only one-step login is available which is a little disappointing as two-step does give you a greater degree of security. In terms of search functions, they are more than adequate despite the fact that there is no option to type in an asset's name manually.
The usual orders can be placed and include
Market
Limit/Stop
Stop-loss / Take profit
Guaranteed stop
And order limits include:
Good till cancelled
Good till time
The advantage of this platform over the web-based one is the option to set alerts. Email, push notifications to mobile, or notifications to the desktop are all available.
There are also portfolio and fee reports so you can establish your profit-loss balance as well as commissions paid. This is all available by clicking the 'Account History' tab.
The MetaTrader 4 platform is also the only place on Capital.com where automated trading is available.
Capital.com offers excellent charting tools and analysis which is all available on both the web platform and the mobile app. There is a lot here to aid traders with their trading strategy however, the only downside is the lack of fundamental data.
The in-house Chief Market Strategist, David Jones is responsible for Capital.com's research team, providing commentary and trading ideas on Capital.com TV. This includes quality analysis on market events and assets. There is also a handy News and Features section providing insights into what and how to trade.
Charting is easy to edit and comes with a good assortment of technical indicators. In addition, the news feed is easy to read and includes all the relevant charts that you could need to aid with your investment decisions.
Capital.com customer service review
The service you receive at Capital.com is unrivalled. Nowhere have I received such excellent customer support, including a dedicated account manager, online live chat, telegram, Facebook Messenger, Viber, and WhatsApp.
This is probably the most comprehensive list of contact methods I have come across, and not only this, the rate of response across each channel is within minutes, day or night.
This support is maintained 24/7 to support all trading hours.
Capital.com opening an account
Opening an account is fully digital and seamless, just as you would expect from a platform of this calibre. With a low minimum deposit, this is as good an account opening process as I have encountered to date.
When opening an account, clients are sorted into two main categories, retail account and professional account. Professional traders are self-elected and will have to satisfy certain criteria in order to get around the restrictions on leverage that are in place to protect retail investors
The minimum deposit once you have opened an account is only $20 making this accessible to all walks of life. However, should you wish to fund your account by bank transfer, this minimum amount jumps to $250.
On a practical level, the actual process is very swift and can be done by following these steps:
Choose from the selection of account types
Submit your personal information such as name, date of birth, address, nationality, and employment status
Verify your identity by uploading a passport, driver's licence, bank statement or utility bill
Agree to the terms and conditions
Fund your account
Captial.com is considered a very safe platform from which to trade. It is heavily regulated both in the UK and abroad. However, there is no financial information available on the broker.
Capital.com is regulated by several top-tier authorities, including the UK's Financial Conduct Authority (FCA), the Cyprus Securities and Exchange Commission (CySEC), the Australian Securities and Investments Commission (ASIC), and the National Bank of the Republic of Belarus (NBRB).
In addition to this the platform offers negative balance protection should your balance go below £0 and compensation to the amount of £85,000 from the Financial Services Compensation Scheme should the company ever become insolvent.
All client funds are held in segregated bank accounts with RBS for additional protection.
Unlike some of the platforms available, Capital.com so far has a completely clean regulatory track record and is completely transparent with company documents including Pillar 3 disclosures and Key Information Documents (KID).
Professional clients at Capital.com have limited protections in terms of leverage and can therefore lose more money than they initially deposit.
At Capital.com you can enjoy low forex CFD fees. There are also no deposit fees, inactivity fees or withdrawal fees to be concerned with.
Stock index CFD fees are industry average.
As is the standard among brokers, Capital.com do charge overnight fees, however, unlike other brokers, Capital.com will base this fee only on the leverage provided, as opposed to the entire value of your position for shares and thematic investments.
For commodities, indices and forex, the fee is based on the entire value of your position. This all equates to low trading costs across the platform.
Capital.com can not be faulted for its educational content. They have a comprehensive demo account, excellent educational videos and courses as well as a well-maintained glossary. I could find no negative aspects of the education that they provide.
Their standout feature is a stand-alone educational app called Investmate.
Firstly, the demo account at Capital.com will provide you with the exact same trading experience as the real account, without any risk to your personal funds. There is no time limit and you can run it in conjunction with your live trading account in order to test out trading strategies.
In addition to this, the educational materials are all top-notch and include the following resources:
General educational videos
Platform tutorial videos
Webinars
Insightful educational articles
Glossary
Learning courses by topic all ending with a quiz to ensure you have grasped the main concepts.
Remember that whilst this is about as comprehensive an offering as you can expect to receive anywhere, there is still a significant risk when trading CFDs and 75.26% of retail CFD accounts still lose money when trading CFDs with this provider.
Who is Capital.com suitable for?
This is a tricky question to answer as at Capital.com there are pros and cons for both beginners and professional traders. On the one hand, their educational resources are excellent, and the interface of their trading platform is excellent in its design, providing an easy-to-navigate trading environment for beginners. However, it is primarily a CFD platform, and I wouldn't usually recommend a CFD broker for beginners as trading in this type of financial instrument can lead to massive losses.
That being said, whilst they do have a massive range of financial markets available in their trading environment as well as all the major currency pairs on forex, the lack of customisable layouts on the trading account could be frustrating for professional traders.
Useful Information
This section contains useful information to make your experience at Capital.com as seamless as possible.
How do I contact Capital.com?
Support at Capital.com is available via several channels including live chat which can be accessed from the platform. Alternatively, you can call them on +44 20 8089 7893 or email [email protected]
How do I withdraw money from Capital.com?
To withdraw your fund from your Capital.com account simply follow these steps:
Log into your account
From the drop-down menu select 'Withdrawal'
Select the withdrawal method you would like to use
Select the account you would like to withdraw to
Enter the amount you would like to withdraw
Click 'Submit'
How do I close my account at Capital.com?
In order to close your account at Capital.com, the first step would be to ensure you have withdrawn any remaining funds. Following this, you simply need to send an email to [email protected] stating your intent to deactivate your account and providing Capital.com with a reason if possible.
This could help to speed up the process and prevent Capital.com from attempting to persuade you to leave your account open.
Capital.com FAQs
Is Capital.com any good?
Yes. Capital.com is one of the best CFD brokers available with an amazing range of products and a fantastic experience for retail traders. The excellent standard of customer support really elevates this platform as does its commitment to providing world-class educational content.
The lack of customisable layouts and multi-chart views were really the only negatives I could find and even that felt like scraping the barrel.
How long does it take to withdraw money from Capital.com?
In keeping with the excellent level of service I have come to enjoy at Capital.com, withdrawals are extremely timely and in my instance only took 1 working day
Capital.com Customer reviews
Most recent reviews:
There are no reviews yet. Be the first one to write one.
See which share tip is making the headlines

Have you considered transferring your pension?

Find the best trading platforms
*Capital at risk