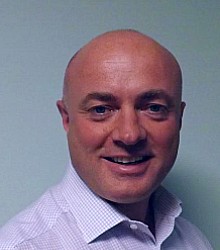 Biography
Graham is a Chartered Financial Planner and Founder of GroWiser Financial Coaching. After 20 years in various roles within the regulated advice space, he chose to move away from the recommendation and distribution of financial products and instead, focus on financial education, coaching and wellbeing.
Having spent time as a regulated financial adviser, training consultant, supervisor and development coach, he now works with individuals and couples in their 40s and 50s to develop financial wellbeing through coaching and mentoring. He's also a member of the training team at Wise Monkey Financial Coaching, helping individuals from all walks of life develop the knowledge and skills to empower clients towards financial freedom.
Graham is a Fellow of the Personal Finance Society and a member of the International Coaching Federation, the Initiative for Financial Wellbeing and the Academy of Life Planning.
See which share tip is making the headlines

Have you considered transferring your pension?

Find the best trading platforms
*Capital at risk