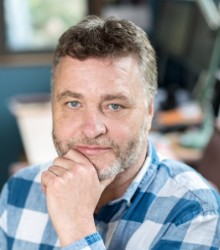 Biography
Chris Budd founded financial planning company Ovation Finance Ltd in 2000. He sold a majority of
Ovation to an Employee Ownership Trust (EOT) in March 2018.
He is the author of five books, The Financial Wellbeing Book about money and happiness, and The
Eternal Business, and three novels. His consultancy, The Eternal Business, helps business owners
work out if selling to an Employee Ownership Trust might be their own succession plan.
Chris writes The Financial Wellbeing Podcast. He founded the Initiative for Financial Wellbeing (IFW),
and is currently Chair. The IFW aims to help advisers to help their clients to be happier, not just
wealthier.
Chris lives in Somerset with his family and too many guitars.
See which share tip is making the headlines

Have you considered transferring your pension?

Find the best trading platforms
*Capital at risk