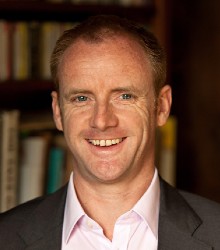 Biography
I am a family man who lives in Devon and loves playing & watching sport and just being outdoors. My aim in life is to provide for my family the life I enjoyed growing up in Devon.
Professionally, I help my clients achieve financial independence, so they have the time to make the most of their lives.
Typically, I work with individuals and couples who have got to the point in their lives that they have important questions about money they want answering. They may be thinking about retirement in the next 5 to 10 years but they are worried they won't have enough so they want to make sensible decisions now. Or, they really want to retire sooner, but either they don't know if they can afford to, or they are afraid they will make decisions that they may later regret.
I believe financial services is unnecessarily complicated so I endeavour to bring clarity to people's finances, so they understand how much they have and how much is enough for them to live their ideal lifestyle, for the rest of their lives.
See which share tip is making the headlines

Have you considered transferring your pension?

Find the best trading platforms
*Capital at risk