In recent years, online banking has revolutionised financial services.
As more people want to be able to access online banking services from home, many banks, including global names such as HSBC or banks in the Lloyds Banking Group, have made a foray into providing internet banking services to their customers.
Yet despite these efforts of the high street banks, newer, so-called "challenger" online banks are now offering a realistic alternative to the traditional options.
However, there can be something disconcerting about using the internet to make financial transactions. Putting in your personal details online can feel risky, leading many customers to avoid banking online and seeking out a bank or credit union to find more traditional bank accounts.
So, just how safe are online banks? Find out everything you need to know about the pros and cons of online accounts, as well as the safety measures an online financial institution can use to protect your money when you bank online.
What is online banking?
Simply, online banking means carrying out your banking needs using the internet. This might be via a website or using a mobile app.
Whether you want to transfer money, set up standing orders, cancel direct debits, or simply open a savings account, online banking with an online account makes it quick and easy to view all your accounts and manage your money in one portal.
The usability that online banking offers also reduces your chances of making a mistake with your money, such as sending money to the wrong account.
What is an online bank?
An online bank is exactly what it says on the tin: a banking institution that exists exclusively online.
Just like any other financial institution, savings accounts with online banks have an account number and sort code. Typically, they'll give you a debit card to make transactions and withdraw money from ATMs.
You'll also receive electronic bank statements, accessible via either the bank's website or an app.
Is online banking safe?
The main concern many people have with the idea of using an online bank is whether or not their money is safe.
It may therefore be reassuring to know that online banking services use a range of techniques to protect customers and their money that ultimately make online banking as safe as possible.
Sophisticated fraud-detection technology and security measures
Firstly, online banks have highly sophisticated fraud monitoring technology.
This technology serves two key purposes:
It keeps scammers out of your online account.
They can use it to spot fraudulent transactions and prevent money laundering abuse on their services.
Knowing that your bank has this online banking security technology in place can give you added confidence that your money is safe.
Two-factor authentication (2FA)
Some online banks require two-factor authentication (2FA) when you log in.
This means you need to be able to confirm your identity twice. For example, you may have to enter your password and then input a code from an automated phone call or that's been sent to your phone number or email address.
Crucially, 2FA measures also help to prevent identity theft. Even if a scammer manages to work out your password, they're unlikely to be able to get the access code they need from your phone or email.
Session time-out
Most online banks have a session time-out feature when you're using their services.
This means that when your online banking session reaches a certain duration – typically around 10 minutes – the bank's website or app will automatically log you out.
Session time-outs protect you as they prevent you from staying logged in on any device you've been using for online banking. So, even if your laptop or phone is stolen, no one will be able to access your account.
Instant card freezing
Most online banks give you the opportunity to instantly freeze your debit card in the event that it's lost or stolen.
This is a vital feature that can allow you to secure your accounts quickly and easily.
Added hardware
Some online banks may provide you with additional hardware that you need to be able to use their services.
For example, your online bank may send you a card reader that you need to use when you want to transfer money or access your online account.
Without this hardware, scammers will be unable to siphon money from your accounts. This adds an extra level of security when online banking.
Changing passwords regularly
Sometimes, scam victims are hacked because their passwords are too easy to crack or too similar to a password they used on another site that has appeared in a data leak.
Therefore, most banks will require you to change passwords regularly. This is a simple but effective measure to prevent scammers from getting access to your account. It can also promote safe online banking.
Comprehensive online help centres
As well as the lengths that most banks go to in order to keep their customers safe, many online banks also have detailed online help centres with ways for customers to keep their money safe when online banking.
These help centres include information on how to avoid scams, such as encouraging you to never use public Wi-Fi services for your banking.
Similarly, they may provide information on how to review a website address so that you can be confident you're shopping with the retailer you expect.
For example, a fake web address with extra letters, digits, or punctuation can be a sign that the site is run by scammers who are trying to steal your personal information.
This information may also include advice on how to use a virtual private network (VPN) so that scammers have greater difficulty in accessing your personal details. This can further help to prevent identity theft.
Even if you never need to read the information, just knowing that your bank offers this service can give you added confidence in their commitment to keeping your money safe and secure.
Protection under the Financial Services Compensation Scheme (FSCS)
Perhaps most importantly of all, your money is protected under the Financial Services Compensation Scheme (FSCS), as long as the bank is authorised to operate in the UK.
The FSCS means that up to £85,000 of your money is protected in the event that the bank collapses and is unable to pay out any saver's money.
Bear in mind that if you have more than £85,000 with a single institution, any money over that limit is not protected under the scheme.
It can be sensible to spread your money across different institutions, so you receive maximum coverage.
What are the available online banks?
There are many online-only banks available with a range of services. Check out my list of the best online banks to find out some of the best available services.
You can read more about some of the most popular names in the market below.
Monzo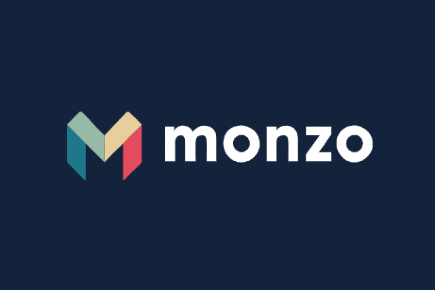 Starting in 2015, Monzo is one of the most well-known online banks, claiming to have more than 5.5 million customers.
The platform offers a range of different personal and business accounts for your online banking needs. They also offer a Cash ISA for saving and have recently started lending, offering overdraft and loan products.
Monese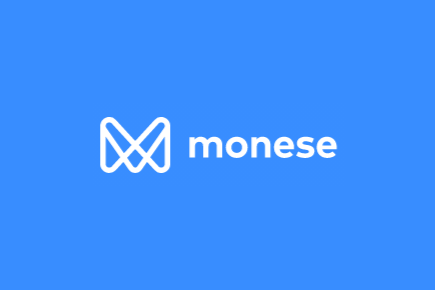 Monese offers a range of personal products, including instant accounts, joint accounts, and pots, as well as a range of business accounts.
You can also make up to £20 if you refer friends to the online banking platform.
Revolut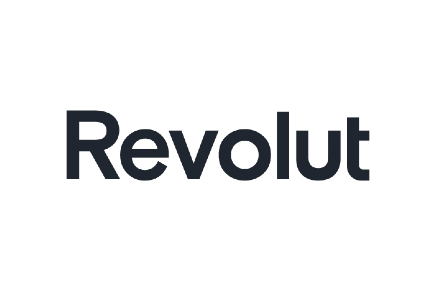 Revolut is a comprehensive online banking service, offering personal and business accounts for all needs.
Alongside savings and money transfers, Revolut also offers currency exchange, travel money, and a variety of investment accounts.
Starling Bank
Starling Bank was founded in 2014 and has won the Best British Bank Award four times since.
It offers a range of services, including savings accounts, business banking, overdraft and loan services, and money transfers.
Popular with its customers, Starling Bank scores an impressive 4.3 out of 5 from over 23,000 Trustpilot reviews, as of September 2021.
Cashplus Bank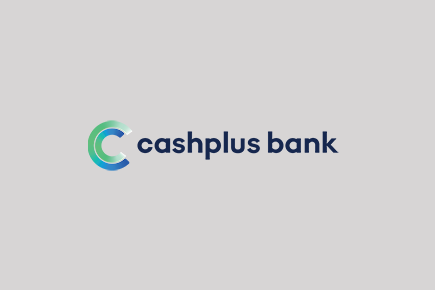 Cashplus Bank boasts a four-minute sign-up process which then instantly gives you your bank account number, sort code, and 24/7 banking access.
Its range of services includes a business savings account, a personal savings account, and a set of corporate solutions.
Cashplus Bank also offers business and personal credit cards, a feature that not all online banks have.
Benefits of using an online bank
There are various reasons that you might prefer to open an online bank account rather than an account with a traditional bank.
Better rates and lower fees
As online banking institutions don't have the same overheads as traditional banks, they're able to pass these savings on to their customers.
This can result in better interest rates on your savings accounts or potentially lower or fewer fees when you use a paid service, such as transferring or withdrawing money abroad.
Better user experience online
While online banking is fairly standard for traditional banks, not all banks actually offer online services. In fact, even for those that do, the quality of the service can sometimes not be that great.
Meanwhile, using a bank that specialises in its online offering means you may find that you have a better user experience.
Ability to use a mobile app for mobile banking
As most online banks are accessible via a mobile app, you can access online banking via your mobile phone, too. Mobile banking makes it easy to access your money and make transactions on the go using Wi-Fi or mobile data.
Mobile banking is also potentially even more secure, as scammers will need to physically steal your device to gain access to your personal information or money.
However, remember to never use public Wifi without password for your banking needs, as this is a potential fraud risk for your account details.
All your banking needs in one convenient place
Using online banking, you can also have all your financial information and banking needs held in one, convenient portal.
For example, you can easily find your bank statements or set up and review regular transactions, such as paying bills or student loans.
Disadvantages of using an online bank
As with any new financial institution, there are drawbacks to only holding a bank account with an online institution.
No physical branches
The main thing that differentiates an online bank from any of the other traditional banks is that they don't have physical locations on the high street. This is largely how online services keep their costs down.
However, without a physical bank branch to go to when you have questions, it may sometimes be more difficult to find the help you need. This can lead to a less positive customer experience.
Fewer available services
Another downside of an online bank is that it may not have the same range of services that a high street bank offers.
For example, if you need services such as mortgages, loans, or an ISA, your online bank may not be able to provide these.
You should always check that a provider offers the service you need before you open an account.
Should I use an online bank for my banking needs?
Overall, the decision to use an online bank comes down to what you want your bank to be able to do.
If you want to send money abroad or have access to sleek, well-designed online banking services, an online bank likely presents a good option for you.
But, if you need more comprehensive banking services or you like the personal touch that comes with face-to-face contact, a high street bank might be better suited to you.
It may be sensible to consider having an account with a traditional institution and an online bank so that you get the best of both worlds.
Frequently asked questions
Is online banking safe?
Yes, online banking is generally considered to be safe.
Online banks have a variety of security measures to ensure that your accounts and any money contained within them is secure. These include sophisticated fraud-detection methods to keep your personal details secure, session time-out measures, and encouraging customers to change passwords regularly.
Which online banks are safest?
The safest online banks are those that are authorised and protected under the Financial Services Compensation Scheme (FSCS). This includes, although is not limited to, banks such as Monzo, Monese, Cashplus Bank, Starling Bank, and Revolut.
Please note
This article is for information only. Please do not act based solely on anything you might read in this article.
The information contained within this article does not constitute financial advice.
See which share tip is making the headlines

Have you considered transferring your pension?

Find the best trading platforms
*Capital at risk